Providing answers and recommendations is a great way to nurture relationships. But copy-pasting multiple links can be tedious time-wasting. Learn how to share multiple links with one short URL that takes seconds to create.
Curated links are quality content
When was the last time you found useful things by searching "best something 2020"? Well, you're not the only one with that problem. Best things are buried under Google's pagination, scattered around social media, and locked inside private chat groups.
The bad news is that the search engines are broken. Instead of those delivering the most value, they promote those with most resources to game their algorithms.
The good news is, reliable sources still exist. You are one of them. We all are. Everybody possesses knowledge that can be valuable to others. You don't need a blog or even have to write to share it.
By curating and sharing links to obscure quality content you can:
Become a valued team player who enables others to be successful
Establish (social media) credibility on a particular subject and grow an audience
Provide in-depth answers to questions in online communities that will get karma points
All it takes to make something useful for others is a list of links to quality information that's already out there, but difficult to find.
Like Pinterest boards for links
You can share multiple links in one link to:
🎶 Share playlists and watchlists with content from different streaming services
📚 Recommend reading material on any subject
📰 Connect news stories that tell a bigger story
🧑🏻‍🍳 Vouch for vetted vendors and service providers
🧙‍ Promote leading experts in a subject area
And so much more…
How to share multiple links in one link
Before you begin, you will need the Tablerone browser extension.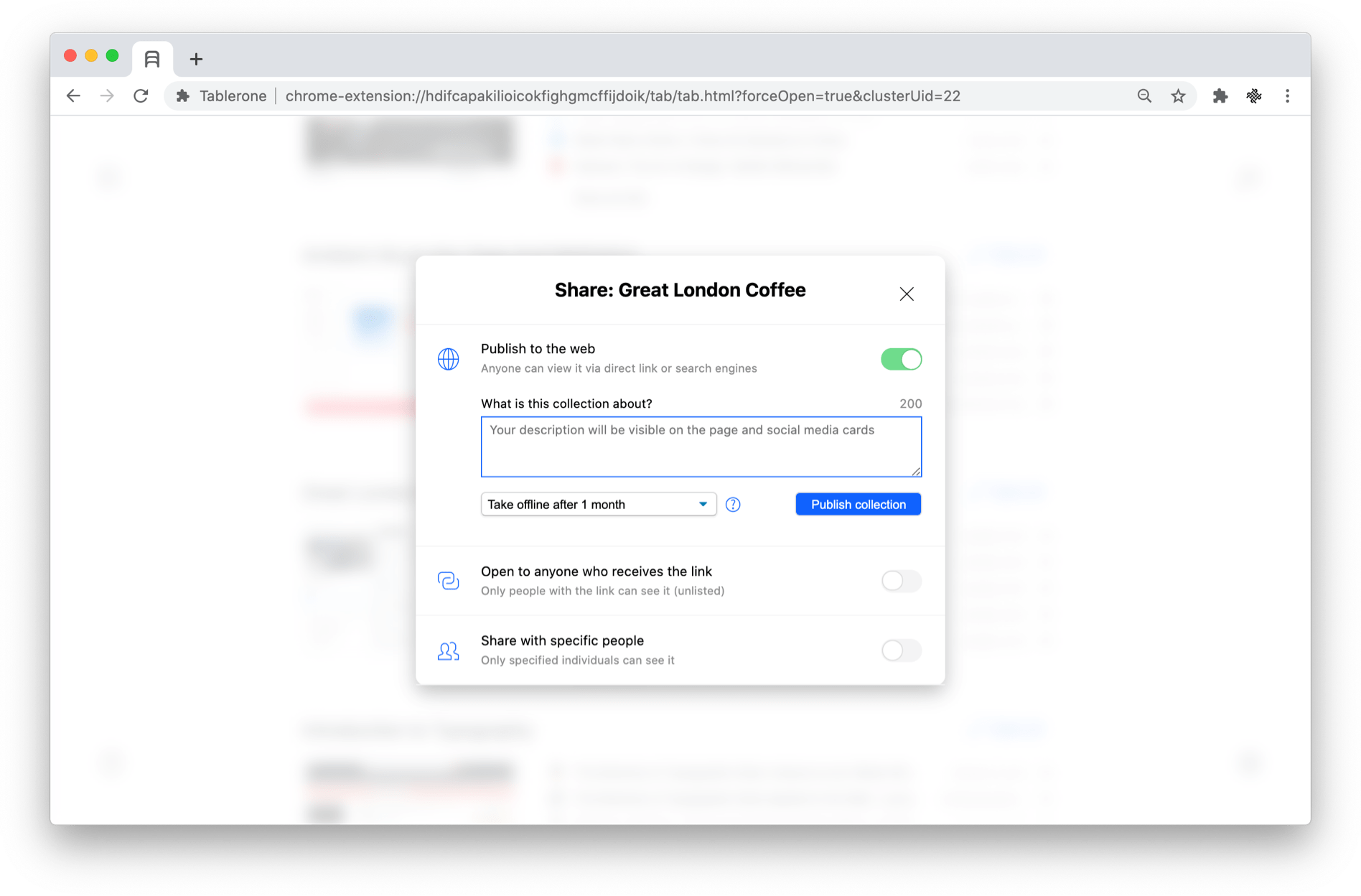 Start a new session by opening a new browser window
Open relevant links in separate browser tabs
Name the session/collection by returning to Tablerone
Click "Share" button
Enable "Publish to the web" accordion menu option
Write a short description of the collection (optional)
Click "Publish collection" button
That's it! You just created a mini link collection webpage.
Pro tip #1: If you're sharing the collection on social media, use a URL shortener service to see how many people visited and other stats. Here's a collection you can choose from.
Pro tip #2: Save the collection for later. It will likely come handy again.
Real friends share links with Tablerone so you can import them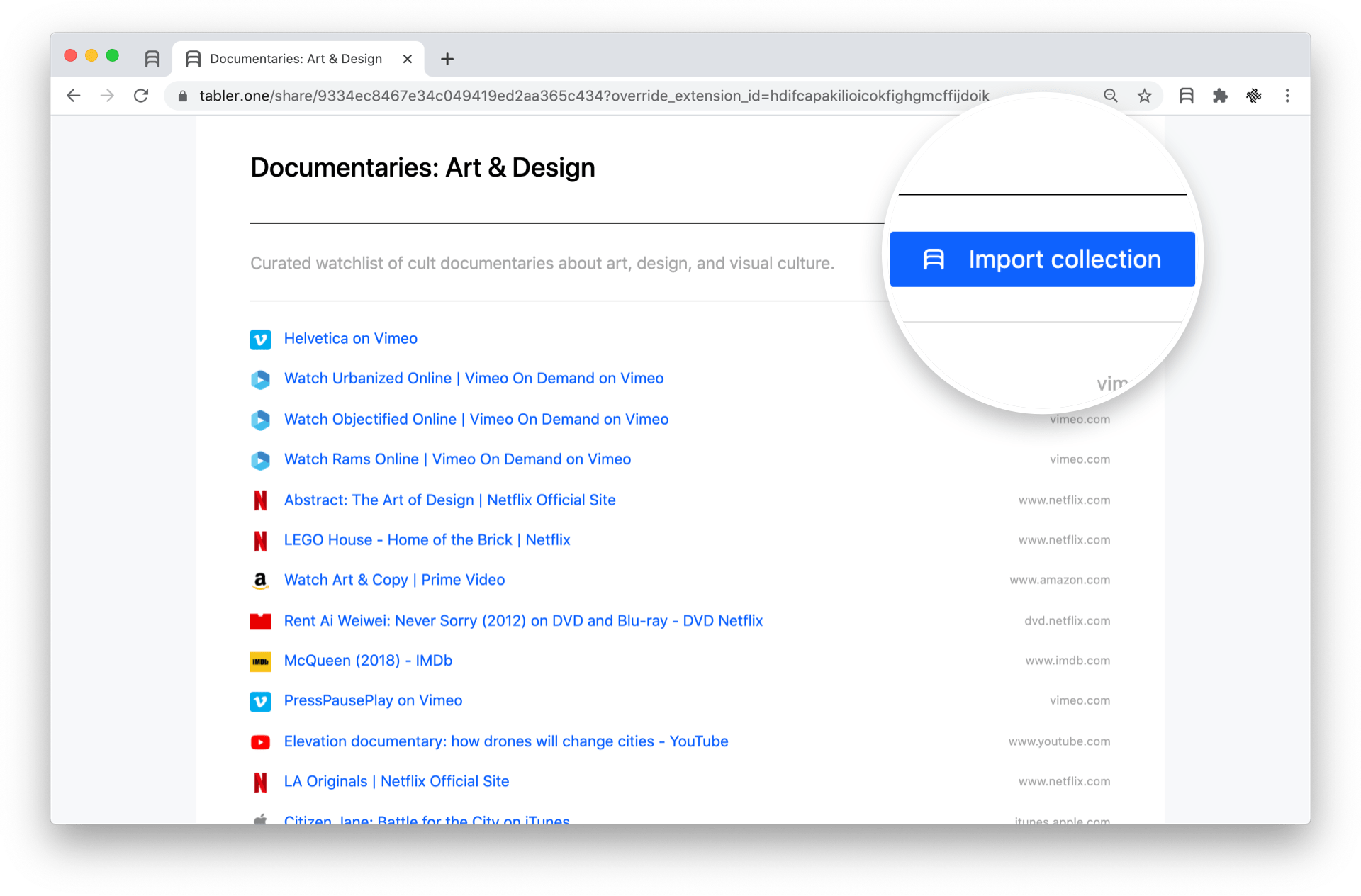 Shared collections can be imported by other Tablerone users. This makes them great for collaboration between friends or colleagues when they need to pass multiple links around to do things such as:
🛍 Pick the right item(s) to buy
✈️ Coordinate tickets reservation
🏩 Choose a place to book on Airbnb
🗺 Plan a trip by merging ideas for places to visit
🖥 Get all project tickets, files, and pages in one place
📖 Distribute learning material
Social bookmarking is back, looking better than ever, while 100% respecting your privacy.
Install Tablerone and start curating web collections