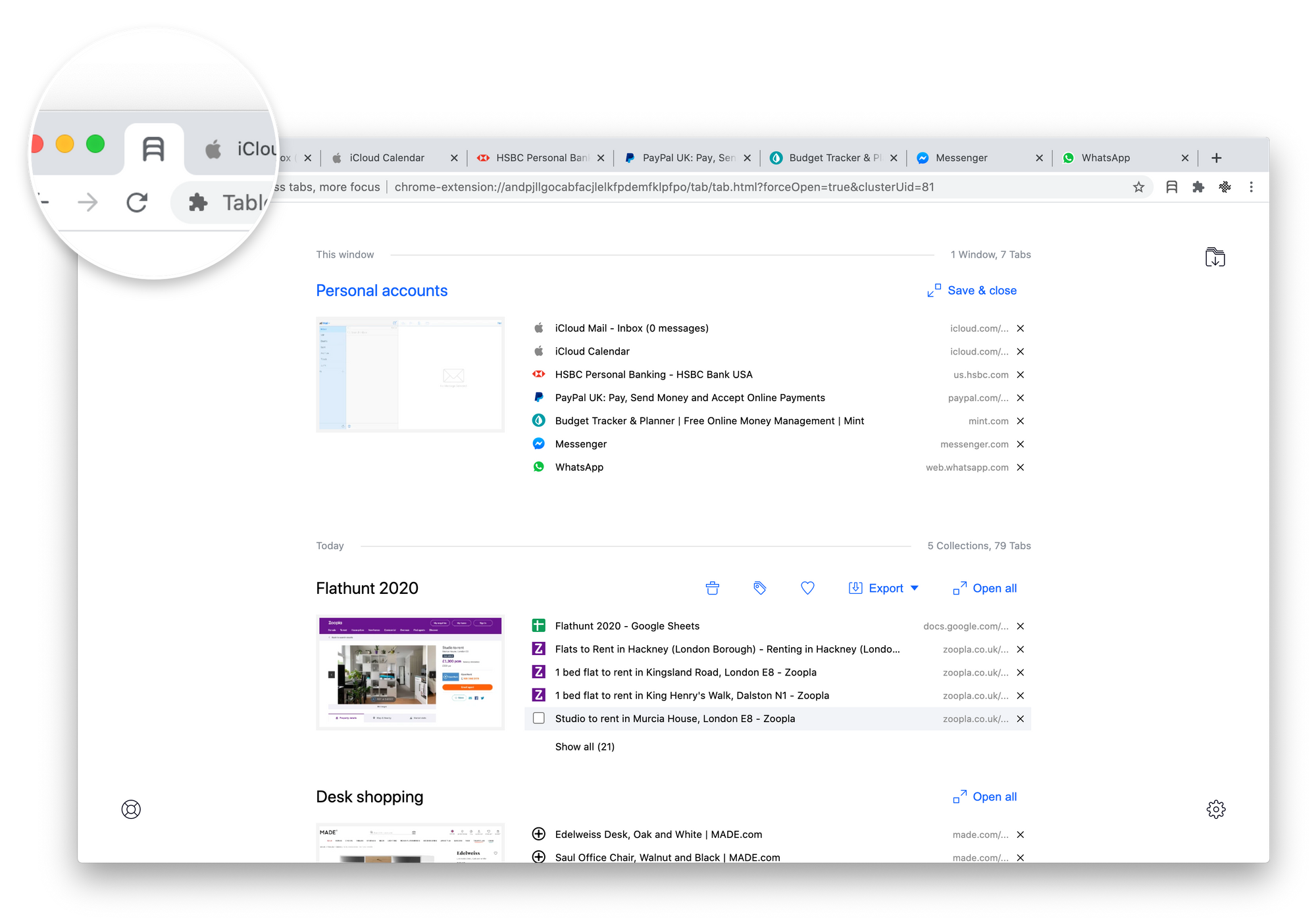 When it becomes difficult to navigate between too many open tabs, use Tablerone to instantly find the tab you're looking.
It's a bird's eye view of your browsing
Tablerone is a #1 pinned tab dedicated to providing an overview of your browsing. You can use it to change focus between multiple browser windows and search-jump to a specific tab.
It is an always present first tab accessible with the keyboard shortcut (while the browser is in focus):
⌘+1 (Mac) or Ctrl+1 (Win)
It displays tabs and collections in the following order:
open in the current window
other currently open windows
saved past browsing sessions