Instant search
Select Tablerone tab and start typing to initiate a search. (No need to click the button.)
Improved notes
Now with a more comfortable UI for writing and reading long-form notes for your saved tabs.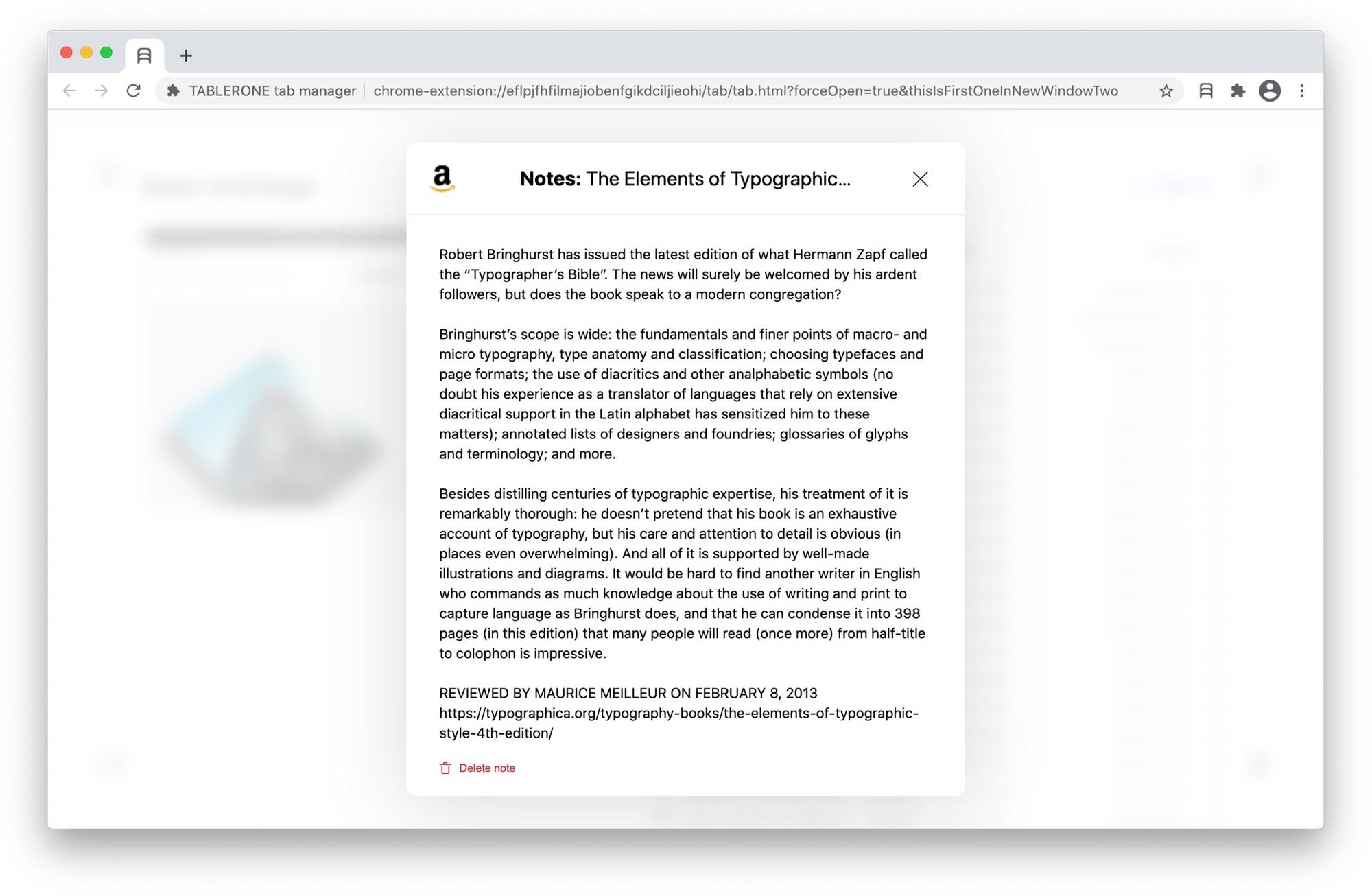 Improved settings
Changes are now saved and applied automatically.
Clashes with other extensions
Fixed compatibility with several other extensions, especially tab suspenders. Thank you to all users who pointed out the issues. Let us know if you run into any problems with other extensions.
Bug fixes and improvements
Hotfix release for v1.3.2
Drag and drop files to import (no need to open and copy-paste)
Shift-click checkboxes to easily select a range of tabs
Additional performance improvements
Updated third-party libraries
Minor usability and visual improvements
As always, your feedback is outmost welcome:‌‌
feedback@tabler.one