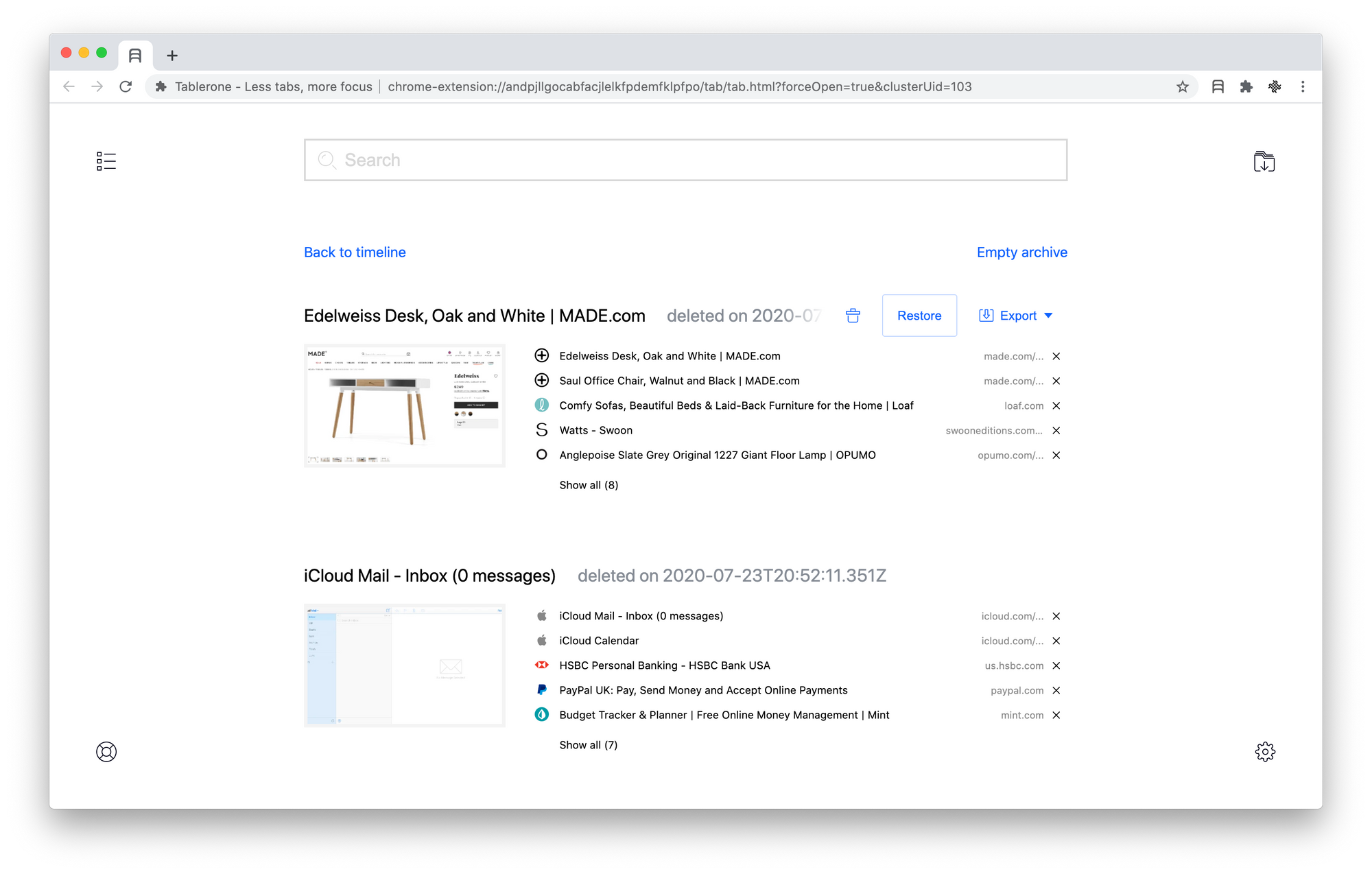 You can easily recover lost tabs with Tablerone's Archive. It's a temporary archive of unsaved and trashed browsing sessions.
Sometimes restore option doesn't work after the browser crashes. Other times we accidentally close a window full of important tabs that were opened at wildly different times. Good luck finding all of them scattered across browser's History.
To recover links in tabs that you previously had open: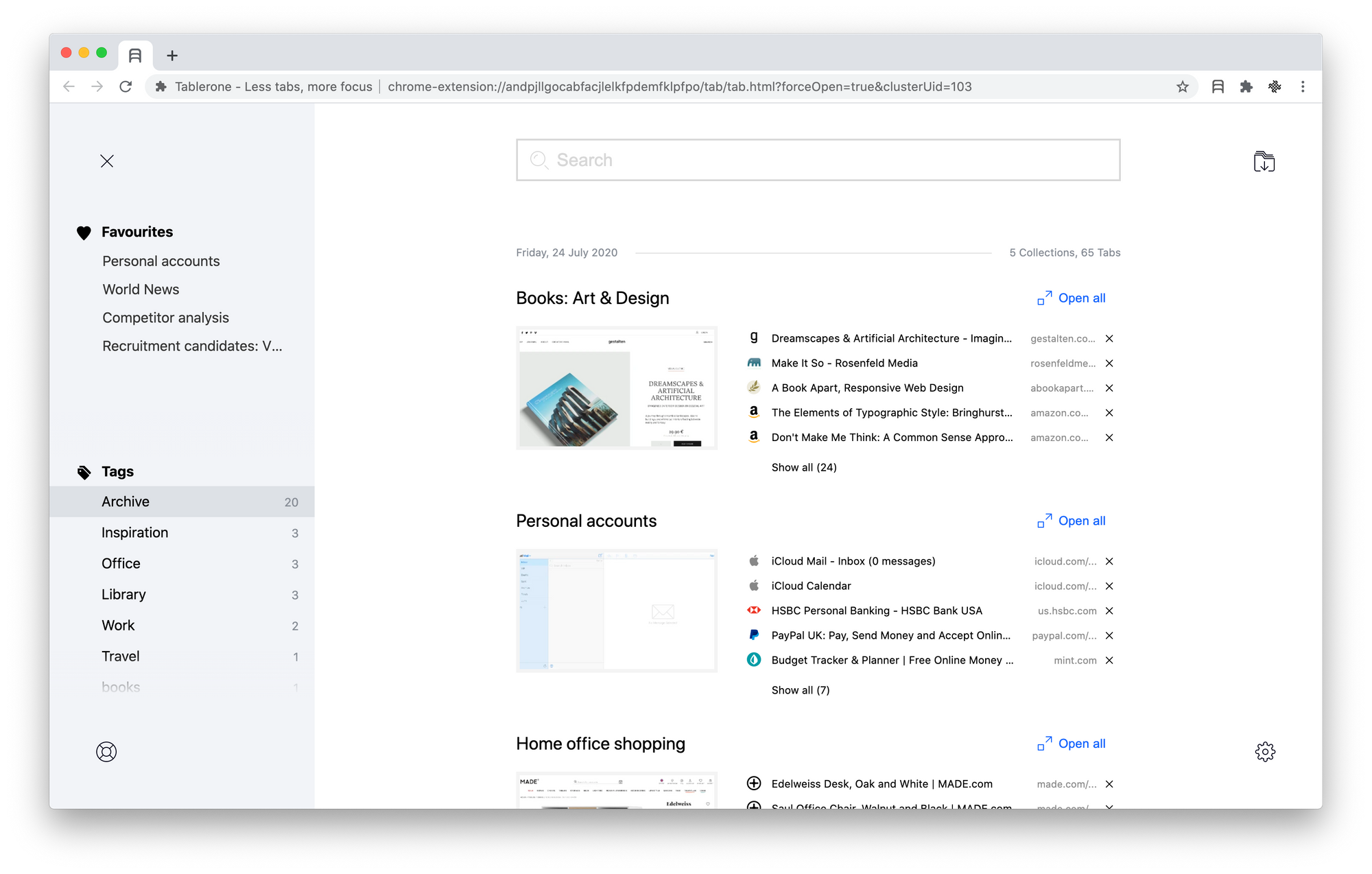 Navigate over to Tablerone tab (⌘+1 Mac / Ctrl+1 Win)
Open sidebar (if closed) by clicking the icon button in the top left corner
Select 'Archive' from the list of Tags
Optional: use search to highlight specific terms
Click 'Recover all' button in the collection toolbar
Archived data is saved only locally. All recorded and trashed instances self-delete after 30 days, like Trash and Spam in your e-mail inbox.